How can you Determine the Best Place in Austin to Buy a Home?
Posted by Shawn Culhane on Monday, January 25, 2016 at 5:39 PM
By Shawn Culhane / January 25, 2016
Comment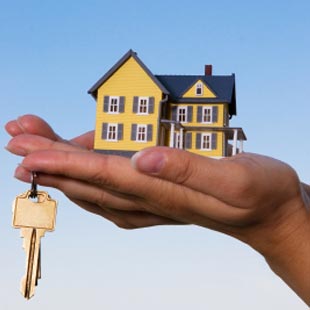 Buying a new home is an exciting and stressful time because there is so much change and many unknowns surrounding the event. The best thing you can do in this situation is to be prepared and protect yourself. Your move to Austin is going to be an amazing experience but it's a great idea to get prepared before you leave in order to arrive with the knowledge you need to choose the right home.
A few aspects of your home buying decision may include understanding what you can comfortably afford, what the best possible neighborhood is for your family, and what school district you'd want to be a part of. Consider these possibilities and more to determine the best place in Austin to buy a home. Take a closer look at these issues and what you'll find when home shopping in Austin.
What are the best neighborhoods?
The best way to learn about the neighborhoods is to research the term "best Austin neighborhoods" in your search browser. You'll be able to find the best neighborhoods for the dog lover like North Cat Mountain, the neighborhood for the new mom such as Steiner Ranch, the college student in your family like South Congress, or downtown for the young professional. While all of the neighborhoods offer something great, what's great for someone else may not make sense for you.
Choosing a location
In addition to choose a great neighborhood, you'll need to consider the location in a neighborhood that makes sense for you. Do you picture living in that cute cul-de-sac where the kids play in the streets with no issue? Perhaps you want something a little more set back from the street or a quieter street.
Watch out for inferior locations, such as busy streets, next to high schools, and streets with double yellow lines. Of course if your neighbors don't maintain their homes or a neighborhood is full of lots that slope down to the home, you are probably going to regret living there.
Have you considered the schools?
Before deciding on a neighborhood, you need to consider what school district you need to be in. For some, it may be an obvious answer as your kids are already enrolled in a certain school. For others, kids may not be in the picture yet and this may take a little bit more consideration. The quality of schools that serve a neighborhood should be considered and many Austin home buyers will be careful to choose a quality school district over an inferior school district.
Attractive neighborhood qualities
Consider what makes a neighborhood great. You're paying good money for a home here, dealing with neighborhood associations, a commute to work, and more, so shouldn't a neighborhood's amenities pay off? Look for qualities that make a neighborhood more attractive, including:
Quiet streets
Low traffic
Well-maintained homes and lots
Great schools
A lack of nuisances
Not too many cars parked on the streets
Nearing the end of new construction
The last piece of advice to consider is to work with a great realtor that will help you narrow down your options. A quality realtor would know the area, neighborhood quirks, listings that aren't so easy to find, and what would make sense for your family's needs. Consider these tips when choosing the best place to live in Austin.