Guide to Relocating to Austin, Texas
Posted by Shawn Culhane on Tuesday, June 12, 2018 at 8:00 AM
By Shawn Culhane / June 12, 2018
Comment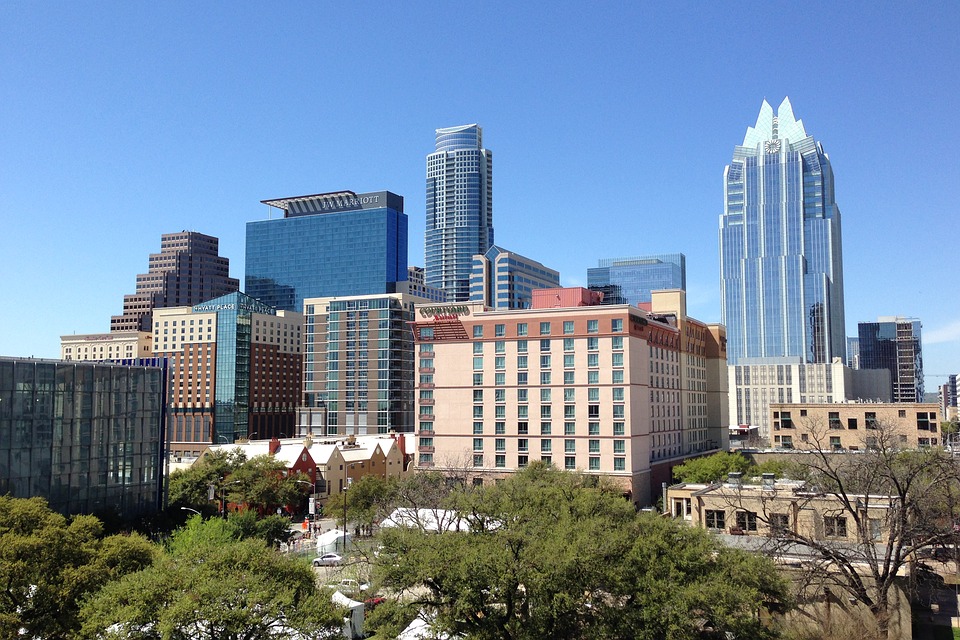 Before your upcoming move to Austin, you should get a feel for what the city is going to offer and what daily life is going to look like here. You've chosen an amazing location to relocate to and you'll love how it offers a little bit of everything, from its beautiful outdoor oasis to its endless entertainment.
Moving to any new city can be overwhelming, but preparing ahead of time will make it feel like a seamless transition. Take a look at what you can expect for your relocation to Austin and how to prepare yourself ahead of time.
What to expect in Austin
Life in Austin will come with hot weather, a lot of people, a variety of things to do for every personality, and a wonderful job market. Every week brings a new opportunity to enjoy live music, while the hot weather can be tolerated by planning ahead of a morning round on the golf course, an evening catching a live show and afternoons taking a break inside or swimming at one of the 50 public pools.
You'll love getting to hike with the family on the weekends, taking a tour of the State Capitol, or trying some local food on Rainey Street where the food trucks are jam-packed offering all kinds of options. Neighborhoods like Barton Hills offers a quiet escape from the hustle and bustle of the city, while Hyde Park gives you access to Victorian-style homes just north of downtown.
With all of the interest in Austin, the commutes can be rough and the cost of living may be somewhat higher than you're used to, but once you work around these things, you'll find the benefits far outweigh the disadvantages.
Start researching neighborhood options
Now that you have an idea of what life is like for Austinites, you can start researching the different neighborhoods you could move to. You may be transferring to the area for your line of work which makes it easy to go with a neighborhood near your office, but for those that don't mind the commute or are not going to a certain location, researching the neighborhoods is a good first step.
Certain roads in Austin like 35 are always busy during commuting hours, so be sure to look at these types of things ahead of time before committing to a neighborhood that is too far away. For those working from home, you'll want to look at how the neighborhoods differ in personality, amenities, topography, and price points. There are so many differences among Austin neighborhoods that you'll have endless options to choose from.
Choose your realtor and lender
The best way to work on your search is to hire an Austin realtor that knows the area in and out. They will not only help you find the perfect neighborhood for your needs, but they will help throughout the entire buying process. They will help you find those houses that just hit the market and help you to make an offer that can't be beaten. They can help you to find neighborhoods near your company, in the neighborhood, you can afford, and near the amenities, you want most.
Next, you'll want to start the pre-approval process by working with a lender offering a great deal. Talking to a mortgage broker early is important to make sure you can get the process started now and you can show sellers that you are ready and able to buy. Your mortgage broker can help you find the best loan program for your family and discuss Austin's property taxes and HOA dues for your budget.
Think about what you need in a house
Now you'll want to really think about what you need in a home so that you can start taking a tour of Austin and its neighborhoods. Think about your needs such as the number of bedrooms, proximity to a school district, and commute to the office, the grocery store, and the services like the doctor's office. Think about things you want but don't need, such as access to a pool, a large garage, or a home gym.
Once you've thought through the things you must have versus the things you'd simply like, it will be easier to find a quality home for your family that handles the needs and as many of your "wants" as possible. From here, your realtor will be able to direct you to the neighborhoods that best match your needs and budget, while also considering other needs and wants on your list.
Now that you've purchased your perfect home in Austin, you can start to enjoy those things that make Austin so unique!