Golf Course Spotlight: Crystal Falls Golf Club
Posted by Shawn Culhane on Monday, May 25, 2015 at 2:34 PM
By Shawn Culhane / May 25, 2015
Comment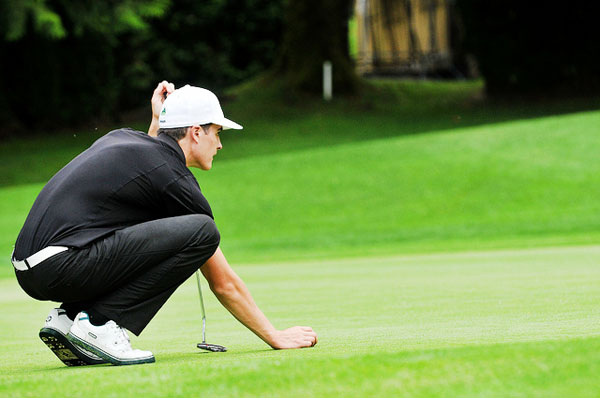 Located on the outskirts of Austin near Lake Travis, the Crystal Falls Golf Club celebrates golfing with a short but challenging course. Home to the Annual Hill Country Amateur Championship every June, this club revels in golf.
It also features a full driving range perfect for limbering up before heading out or for practicing your long shots. Crystal Falls also offers a small grille for snacks or a light breakfast or lunch. Beer is also served.
What Does the Course Look Like?
The course splits into a pair of 36 par 9-hole sets. The front nine starts with a leggy 502/403 par-5 with a nice straight fairway to get you started. This leads to a short 164/88 yard par-3 with a 35 yard green. The pin is in the back of the green, so the shot is still challenging.
The next four holes are par-4's. Hole 5 takes a slight jag to the right, with a nice water trap bounding the right, and 6 is a sharp S-curve, making this stretch a fun exercise in shot planning. The remaining three holes are a par-5, par-3, and par-4, each with their own little tricks.
The back 9 is similar, starting with a fun straight par-4. The crosswinds can make the initial drive tricky, however. The following two holes are par-3 and par-5. The first has a great view of the green as it drops about 120 yards from the tee. The following middle five holes are four par-4's split by a par-3. The back finishes up with a beautiful 549/454 yard par-5.
If you are looking for a fun and challenging round of golf, visit the Crystal Falls Golf Club. If you like it, consider membership. With free range balls, discounts in the Grille and Pro Shop, and 7-day advance tee times, membership has its privileges.