Golf Course Spotlight: Avery Ranch Golf Club
Posted by Shawn Culhane on Thursday, May 21, 2015 at 2:30 PM
By Shawn Culhane / May 21, 2015
Comment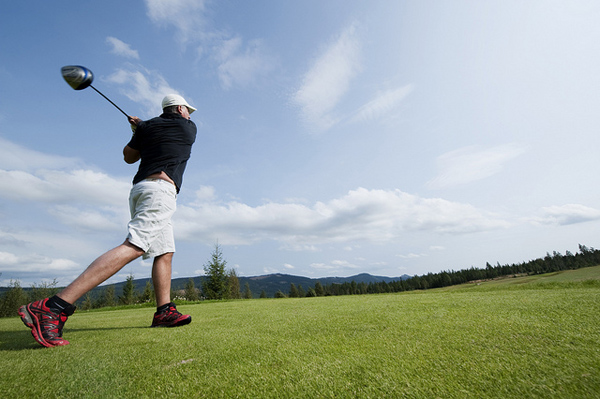 Established in 2002, Avery Ranch Golf Club was designed by Andy Rugust who was a former Jack Nicklaus designer. He presented a course that combines beauty and skill. All levels of golfers will benefit from visiting Avery Ranch Golf Club. One of the most well known courses in the Austin, Texas area.
The course presents a beautiful landscape, which includes natural limestone caverns, mature oak trees, slopes and valleys, and creeks and lakes. This 18 hole course will present a challenging front 9 holes, and the last 9 holes will have you taking risk and reaping the rewards. There are 3 par 3's, par 4's and par 5's. The course is beside Lake Avery, which is a great place to catch some fish, and gain a terrific view of Texas countryside.
Avery is known as a "Top Luxury Course" in Texas, according to the Avid Golfer Magazine. Golfer Digest gave the course 4.5 stars and deemed it one of the best places to play golf. It is also a great place to hold special events such as wedding receptions, birthday parties, business meetings, retirement parties, and much more. Both the Lakefront Wedding Gardens and Lakeview Room are ideal for weddings and receptions.
If you don't own a set of clubs you can rent a set of Taylor Made JetSpeed Irons and Woods for $50. With your rental you will receive 2 sleeves of Taylor Made golf balls and tees. When you reserve your tee time, let the staff know that you will need to rent a set of clubs, and they will be there when you arrive.
Avery Ranch Golf Course also offers weekly junior clinics. They are held every Saturday from 1:00 to 2:00 pm. These classes are available for children ages 6 to 18. This is a great way for junior golfers to perfect their skill. They will learn about the game and different aspects to advance their skills, including full swing, chipping, bunker play, practice habits, rules, and etiquette.