Gaining Access to the Barton Creek Greenbelt
Posted by Shawn Culhane on Thursday, April 26, 2018 at 8:25 AM
By Shawn Culhane / April 26, 2018
Comment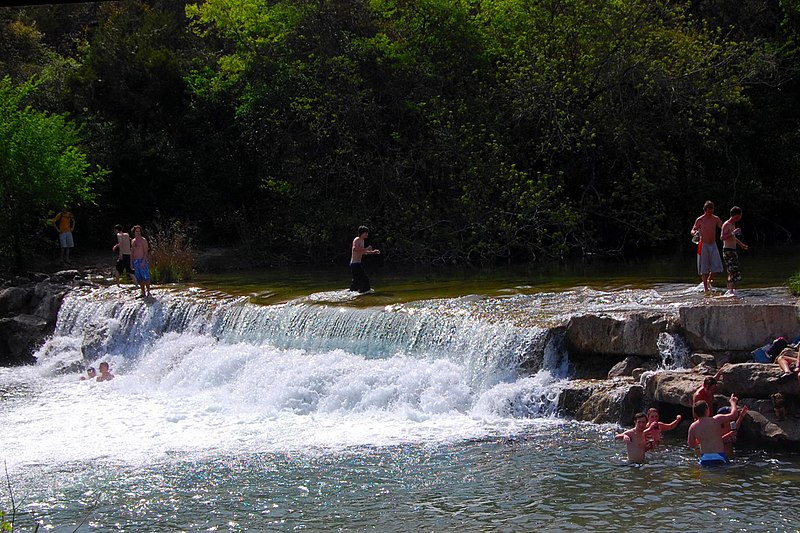 If you live in Austin and you want to gain access to the popular Barton Creek Greenbelt, you need to know where to go. This beautiful greenbelt offers limestone cliffs, shallow creeks and beautiful trees all throughout. It's a great place for an adventure, whether you enjoy rock climbing, swimming, kayaking, tubing, mountain biking or just hiking.
Barton Creek covers about 7.25 miles and it's found just minutes from downtown Austin. The greenbelt can be a bit confusing, especially for those new to the city. Here's a look at some of the best access points found throughout the city.
Bull Creek Access
Found at 300 Old Spicewood Spring Road, you can access the greenbelt from the Bull Creek Access point. This is a great place to enjoy hiking, the many waterfalls, limestone bluffs and swimming holes. The entrance point used most often by the Austin Sierra Club is found here called Inga's Trail. You can park in the gravel lot across from The Marquis at Treetops apartments to enjoy the greenbelt from here.
Trailhead Access
You will find the Trails End Access point at 2201 Barton Springs Road in Austin. This access point is great for newbies with very easy hiking and plenty to enjoy. It's also good for joggers and bikers looking for an easier path.
Gus Frus Access
The Gus Frus Access point to the Barton Creek Greenbelt is found at 2640 Barton Hills Drive. It's a popular swimming hole and much deeper than some of the others. You can park on the street and enjoy plenty of limestone climbing walls here.
Barton Hills Access
Found at 2010 Homedale Drive, the Barton Hills Access offer access through a residential neighborhood. It's just to the north of the Barton Hills Elementary School. Street parking is available, but you should be considerate of those living here. The entrance will take you to one of the most popular swimming holes called Campbell's Hole and plenty of hiking trails.
Loop 360 Access
It may seem strange when you pull up to 3755 South Capital of Texas Highway and see an office building. However, this is an access point known as the Loop 360 Access. It's a great place to access the greenbelt with excellent rock structure and a few swimming spots.
Spyglass Access
Found very close to Taco Deli, this access point is located at 1601 Spyglass Drive. It's a favorite for locals with some parking available and you can grab a bite to eat before heading out. This access point offers access to the Campbell's hole, the Seismic Wall and the Enclaves at the Barton Creek Greenbelt.
Gains/Twin Falls Access
Located at 3918 South MoPac Expressway, this access point is a bit tricky and doesn't have a parking lot. It's a great place for hiking and the Twin Falls swimming hole is found here, too.
Violet Hill Crown Trail
A great place to enjoy cliffs and caves, the Violet Hill Crown Trail is an access point found at 4970 US-290. It also provides access to the Gaines Creek Greenbelt. You will enjoy hiking and plenty of nature throughout this area.
Trails End Access
Found at 1719 Camp Craft Road, the Trails End access point will put you right in the midst of secluded trails ready for you to enjoy. You'll also gain access to the Sculpture Falls and the Hill of Life. This is a good spot for runners, bikers and those looking to enjoy secluded swimming.
Lost Creek Access
One of the most popular access points found at 3755 South Capital of Texas Highway, the Lost Creek Access point offers a great place to relax and swim.
If you want to enjoy the Barton Creek Greenbelt, choose one of these access points.