Five Excellent Austin Restaurants to Try ASAP
Posted by Shawn Culhane on Wednesday, April 6, 2016 at 5:14 PM
By Shawn Culhane / April 6, 2016
Comment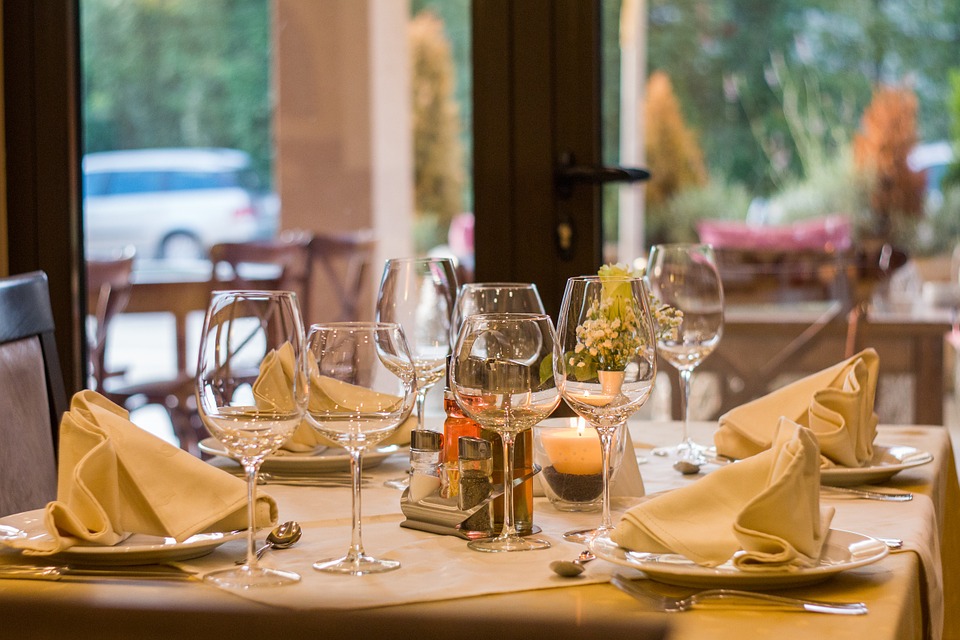 Are you in the mood for something new in Austin? There are so many options for dining in Austin that sometimes you need a good suggestion for a place you've never tried or a place that you didn't know existed yet. Austin is great for variety with options that you wouldn't find in just any city.
Of course you can grab your typical favorite barbeque for dinner but many people are ready to hear more about restaurants that have initiated some buzz for unique flavors and menu items. From a twist on your favorite morning donut at the Voodoo Doughnut to the perfect brunch spot to hit this weekend, here is a look at five excellent Austin restaurants that you probably haven't been to yet that you should try as soon as you can!
Café No Se – 1603 South Congress, Austin
Sometimes you need a new take on brunch. Café No Se is the perfect new place for you to get your brunch on right underneath the new South Congress Hotel. You'll be sipping on sangria while enjoying the bright and rustic charm of this brunch spot in Austin. Enjoy the fresh menu prepared by executive Chef Michael Paley of the 21c Museum Hotel and Garage Bar in Louisville and 21c Museum Hotel of Cincinnati, while enjoying American cuisine.
You'll likely order favorites like the avocado egg toast, the burger, or the Bigeye tuna poke with a pastry menu item for dessert. Brunch takes place on weekends or you can check out breakfast, lunch, dinner, and a late-night menu all week.
Geraldine's – 605 Davis Street, Austin
Check out Geraldine's the next time you are looking for a fun dinner and hotel night in Austin. It's the first restaurant like it in Austin because it's the only one by Kimpton Hotels & Restaurants. It can be found on the fourth floor of the Hotel Van Zandt where you'll find a contemporary menu, amazing views of Lady Bird Lake, and daily live music.
It's open every day featuring seasonally fresh dishes that will remind you of the best flavors of the city. The restaurant was named after the guinea fowl, the former resident of Rainey Street named Geraldine, and you'll find that the restaurant really represents the vibe of Austin. This stop is perfect for socializing, sharing small plates, and tasting large dishes with favorite dishes like the yellowtail tacos, the grilled carrots, and goat cheesecake.
Voodoo Doughnut – 212 E 6th Street
Where do you usually get your doughnut fix, the gas station or typical doughnut chain? You won't anymore. Voodoo Doughnut has been the much-anticipated new restaurant to hit Austin that has been eagerly awaited all of last year. It arrived from Portland, Oregon to share the fun of unique doughnut full of delicious flavors and hilarious toppings. Try a doughnut topped with cereal or candy, a cake doughnut, or even the voodoo doll shaped doughnut. They even have purple doughnuts and combos like Oreo crumbles with peanut butter!
Counter 3FiveVII – 315 Congress Avenue, Suite 100
Want to go all out for dinner? Try Counter 3FiveVII, where you choose your number of courses when you make your reservation. It's a unique dining experience where you'll have 25 seats around the chef's counter serving fixed course options. Choose from 3, 5, or 7 courses with optional wine pairings and seasonal dishes. Enjoy dinner Tuesdays through Saturdays starting at 5pm.
Bullfight Tapas – 4807 Airport Blvd
Are you more of a Tapas kind of guy or girl? Bullfight Tapas will be right up your alley. Make your reservation for this local favorite in the Airport Blvd restaurant scene. You'll find a modern twist on traditional tapas, with fun options like cured meats including Jamon Iberico, or Spanish snacks in paper cones. The Pallea and bocadillos are great with local meats and seafood. This stylish and relaxing vibe will be the perfect time to try new foods with a good Spanish wine.
Don't forget to check out these five excellent restaurants in Austin soon while they are what everyone is talking about!