Find Adventure at Lake Travis Zipline Adventures
Posted by Shawn Culhane on Tuesday, May 19, 2015 at 2:29 PM
By Shawn Culhane / May 19, 2015
Comment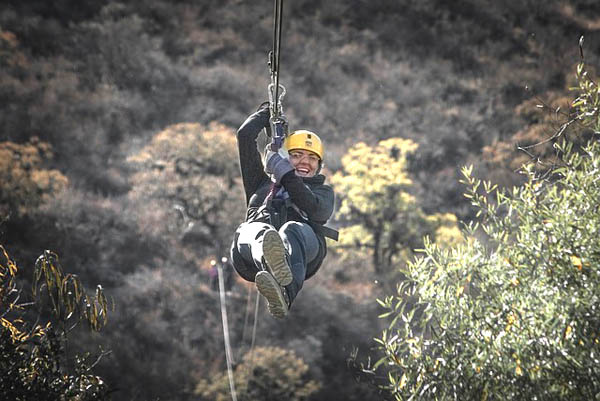 Want a little adventure in your life? You should try out Lake Travis Zipline Adventures. A Zipline tour is the perfect way to take in the scenery while getting your adrenaline pumping. Tours have you dangling in suspense and wonder. With Lake Travis Zipline Adventures, you will get breathtaking views of canyons and Lake Travis inlets. Adventures last for 3 hours, and includes 5 different Ziplines that span from 250 feet to over 2800 feet.
When gearing up for the next Zipline, you can take in the stunning landscape of Lake Travis and the Texas Hill Country. Each guide is trained to maximize your experience, and will present informative and daring hikes. You will also have the opportunity to just take a relaxing stroll through nature. Your guide will teach you about the plants and nature that you encounter during your tour.
Your Zipline tour will end with a grand finale. You will begin on a cliff 20 stories above Lake Travis. They offer the longest Zipline tour in Texas, which means you will see and experience a variety of landscape. After your tour, you will want to relax with a picnic, so don't forget to pack your lunch. This Zipline experience will have you chatting excitedly long after you're finished.
With your tour you will experience over ½ mile of Pristine Beach, which is part of Lake Travis. This is a terrific spot to enjoy a picnic lunch with your family and friends. There are over 10 acres of waterfront, and plenty of opportunity to find a shady spot to relax.
Lake Travis Zipline Tours offers a variety of packages that will cater to all skill levels and interest. Call them today to see what adventure filled journey you can get involved in.