Discover The Unique Flea Markets In Austin
Posted by Shawn Culhane on Friday, March 6, 2015 at 5:18 PM
By Shawn Culhane / March 6, 2015
Comment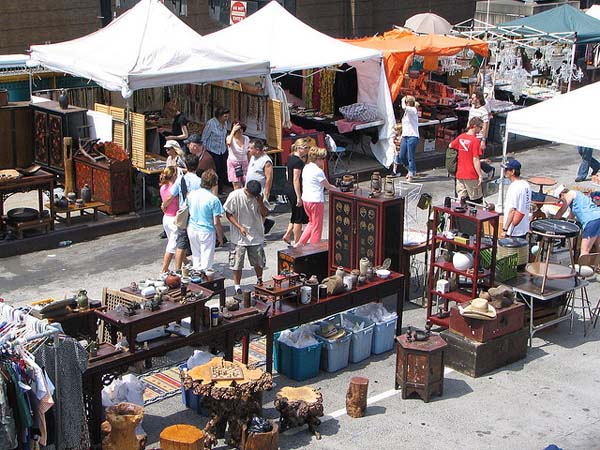 Flea markets are a great way to score a great deal, find something unique and have fun shopping. Rather than buying brand new and buying what everyone else is buying at your typical retail stores, flea markets give you the chance to discover hidden gems and find something that won't be found in any other store right now.
You could be finding items from anywhere around the world and you never know just what you might find when you arrive. Austin has some great flea markets offering handmade goods, antiques and even food and drinks while you shop. Here are the top flea markets in Austin worth checking out!
Bluebonnet Flea Market: 2323 South Lamar Boulevard
The unique shopping experience found at Bluebonnet Flea Market is one of the Austin flea markets that many people enjoy. The market provides plenty of artisans, food vendors and much more. You will find everything from organic meats to old watches and even cowboy boots at this flea market. The market is open Saturday from 10am-5pm and 11am-3pm on Sundays.
Austin Flea: 304 West 4th Street
The Austin Flea is fun flea market option modeled after the Brooklyn Flea of New York. It's a mix of new and old goods, arts and crafts, vintage clothes and jewelry and an inviting atmosphere. Enjoy live music & drink specials.
Marketplace Austin: 10601 North Lamar Boulevard
Another flea market offering food booths and even a seafood restaurant is the Marketplace Austin. You'll find a family-friendly environment, climate-controlled shopping and as many as 80 independent businesses selling apparel, jewelry, toys and electronics.
Austin Country Flea Market – 9500 Highway 290 East
Austin Country Flea Market has been rated on the Travel Channel's "Top 100 World's Best Flea Markets." It's one of the oldest and largest open-air flea markets in Austin. Stock up on furniture, clothing, antiques and fresh produce.
Flea markets in Austin are a great way to get the household items you need when you arrive to the city.