Discover the Natural Bridge Caverns
Posted by Shawn Culhane on Friday, September 11, 2015 at 5:59 PM
By Shawn Culhane / September 11, 2015
Comment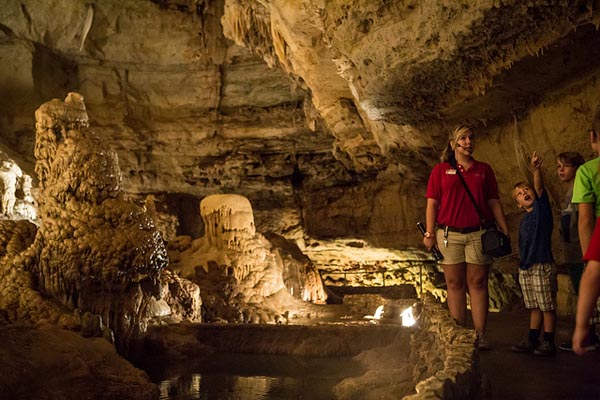 The Natural Bridge Caverns are one of the top natural attractions in the entire state of Texas. You can enjoy a tour of the area and discover all kinds of things here. They offer multiple tours and plenty of fun things to do, such as the outdoor maze. Here's what you can find at the Natural Bridge Caverns.
Tours
There are several tour options at the Natural Bridget Caverns including:
The tours are all quite a bit of fun and provide plenty of great things to see.
Canopy Challenge
If you're looking for adventure, you can enjoy the canopy challenge. This activity includes zip lining above the ground and 47 fun obstacles.
Amazen' Ranch Round Up
The perfect activity for the entire family, this massive outdoor maze provides plenty of fun. It has three tours and four checkpoints along the way. The best part, it changes often, so you can do it more than once and it won't get boring.
Gem & Fossil Mining
This may be the best activity for the younger children. They will enjoy finding gems, minerals and fossils as they mine for treasure.
Bracken Bat Flight
Found a few miles from the Natural Bridget Caverns, you can enjoy the Bracken Bat Flight. This attraction is home to the largest bat colony in the world. They take to the sky every night and it's quite amazing.
If you're looking for a fun attraction near San Antonio, head to the Natural Bridge Caverns. There's something for everybody in the family here.