Discover the Cibolo Nature Center Today
Posted by Shawn Culhane on Monday, June 15, 2015 at 4:07 PM
By Shawn Culhane / June 15, 2015
Comment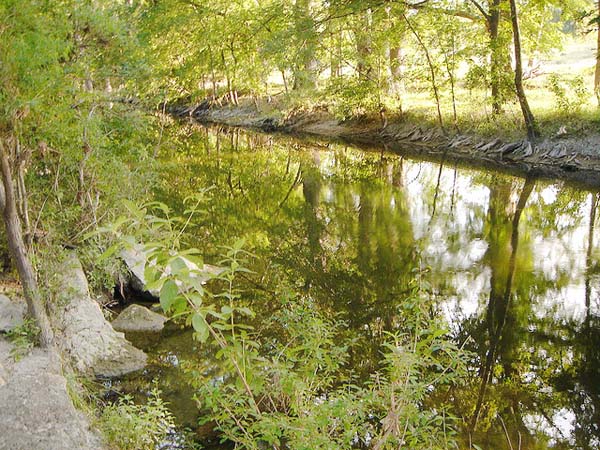 The Cibolo Nature Center & Farm is a great place to experience in Boerne, Texas. The Cibolo Nature Center is open from dawn until dusk every day while the Herff Farm is open from 9am-1pm every Saturday. It's a place that all ages can enjoy because it's an environmental conservation full of beautiful sites and educational opportunities.
It's a 162-acre nature preserve providing recreation to the public and science-oriented education to adults and children. If you're ready to get outdoors, experience some beauty and recreation, check out the Cibolo Nature Center of Boerne.
About Cibolo Nature Center
The mission behind Cibolo Nature Center & Farm is to promote conservation of natural resources through stewardship and education. It all began in the 80s when Carolyn Chipman Evans and Brent Evans, along with the couple's friends, had a dream to protect an area of Cibolo Creek in Boerne because the land around it would be perfect for a wildlife preserve. After talking to the City of Boerne about restoring the disappearing marshland and creating nature trails, the City agreed and the land was reborn for the public to enjoy.
What to Expect
Cibolo is now focused on providing a center for education, research, outdoor recreation and entertainment to the public. They see over 100,000 visitors annually. The non-profit "Friends of the Cibolo Wilderness" works to oversee the nature center and farm. Look for the century-old building on the grounds that functions as a visitor center full of hands-on displays.
Since Cibolo is located on the former Herff Ranch, must of the original ranch has been developed and is now historic farmland, an educational center with programs, workshops and families can learn about sustainable living.
You can visit at 140 City Park Road in Boerne every day. Bring natural bug repellent, water, sunscreen, towels and protective clothing. You may want to bring a camera to take photos and they just ask that you keep it a smoke-free area, don't harm the wildlife and keep dogs on a leash.
You can walk the walking trails, see real dinosaur tracks, enjoy a picnic, bird watch, and check out the boardwalk where turtles, fish and more live. Being animal-friendly, you may see dogs and horses and you'll definitely see amazing plants and other wildlife.
Make a visit to Cibolo Nature Center & Farm for a free experience in nature where you can learn as a family and enjoy a piece of history.