Discover the Alamo This Summer
Posted by Shawn Culhane on Saturday, July 11, 2015 at 6:09 PM
By Shawn Culhane / July 11, 2015
Comment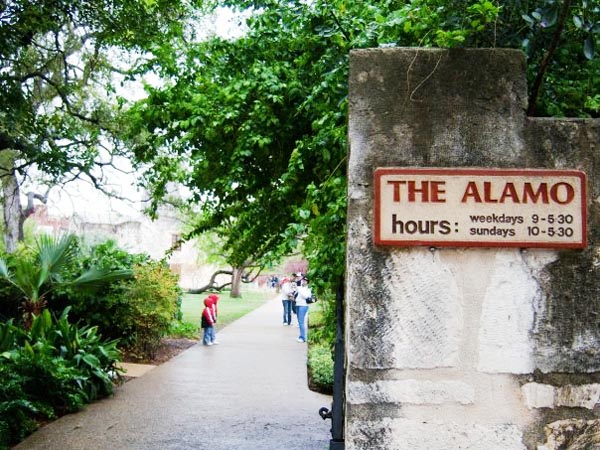 The Alamo is San Antonio's remaining landmark from the Battle of the Alamo of the Texas Revolution that over 2.5 million people visit each year. It's a 4.2 acre complex that has been a crossroads for the state's history for the last 300 years.
It's the place where a small group of Texans held out for 13 days against General Antonio Lopez de Santa Anna. While the city experienced the Spanish colonization, Mexico arming its independence and the Confederacy stood its ground, this is still the most popular historical attraction in San Antonio. Here is a look at what to see during your visit to the Alamo today located in downtown San Antonio.
What to Expect
It's located in the Alamo Plaza in downtown where you'll see exhibits on the Texas Revolution and learn about Texan History. You can reach it conveniently through major transportation hubs and roadways.
There is no admission charge to see the Alamo because the operation and educational programs are covered by private donations and gift shop sales. You can check it out daily throughout the year aside from major holidays. It's open from 9am-5:30pm with extended hours in the summer until 7pm.
What to See
The Alamo features 4.2 acres of just a portion of the original Alamo mission. You can take a tour to enrich your visit by getting to relive the 1863 battle. You'll see the Alamo Shrine which is an iconic Alamo church or shrine at the center point the visit. The Long Barrack, Alamo Hall and the Gift Shop will all be available to see during your visit. You'll learn all about the battle, Texas history and you can purchase a souvenir to remember your visit.
If you want to see one of the most talked about landmarks in Texas, the museum and historical place known as the Alamo should be your bucket list of places to visit. See why the Alamo has been maintained as a memorial to the heroes who fought here.