Discover a Fun Night Out at Pete's Dueling Piano Bar
Posted by Shawn Culhane on Tuesday, March 31, 2015 at 5:54 PM
By Shawn Culhane / March 31, 2015
Comment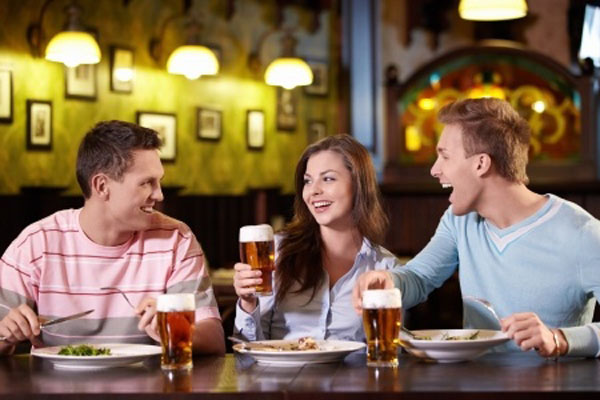 Pete's Dueling Piano bar is the Texas Original Rock 'N' Rock Dueling Piano Bar. It's located all over Texas from the original on Austin's 6th Street to Addison, Fort Worth and Houston. It's a sing-along, clap-along, and drink-along kind of bar and you'll feel the difference from the moment you walk in.
It's all about entertaining bar patrons and has been for 20 years. They have hired the best talent that they can find which allow the shows to remain original every night you visit. Check out their seasoned veterans and new talent offering incredible energy and creativity in each and every show. Here is a look at what a night out at Pete's will be like.
About Pete's Dueling Piano Bar
The piano bar is not only a place to go for a great night out but they are a top choice for birthday parties, bachelorette parties, corporate events and more. Austin's location is at 421 East 6th Street and is open Sunday through Thursday from 7:30pm-2am with shows starting at 8pm and Fridays and Saturdays from 7pm-2am with the show starting at 8pm.
What to expect
If you've never been to Pete's definitely check out Thursday nights when they drink specials from 10pm till 2am. There is street parking and valet parking. Reservations and walk-ins are both welcome.
The bar offers some exciting drink options like the Pete's 52-ounce Signature Drinks for 5 people to share. It consists of Pinnacle Tropical Punch, Peach Schnapps, muddled organs and original Hawaiian Punch. You can also try drinks like Lake Austin, Lucky Duck, and the All Nighter.
The show features four unique, A-list piano players on two baby grand pianos with two-person rotations every hour on the hour. They join together on stage multiple times in the evening to bring you more instruments and energy. You'll hear songs from Elvis to Eminem and Neil Diamond to AC/DC.
Check out Pete's Dueling Piano Bar for a rockin' fun time!