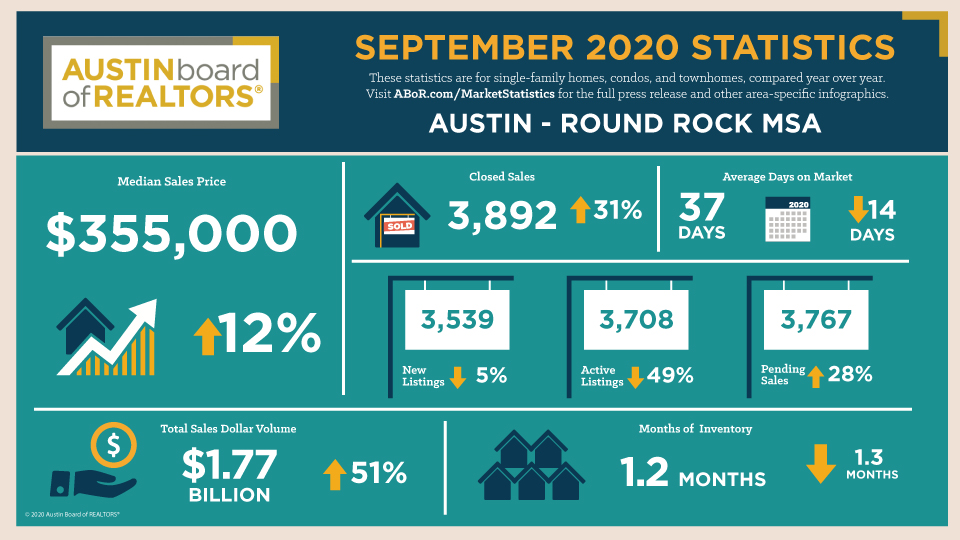 The ABoR Central Texas Housing Market reports continued strength across the five-county area in the month of September. Sales dollar volume jumped 51.7% (now up to $1,779,067,529) and the median price rose 12.1% to $355,000. The number of new listings has increased 5%, pending sales increased over 28%, while inventory for active listings decreased almost 50% compared to last year.
Homes are currently seeing an average of 37 days on market, (2 weeks fewer compared to 2019). Historically this time of year shows a slow down in real estate activity, but with the covid-19 impact pushing back the spring market, summer selling season extended into September and beyond.
"The housing market is pumping billions of dollars into our region's economy at a time it's greatly needed, but we also need to be cognizant of the...