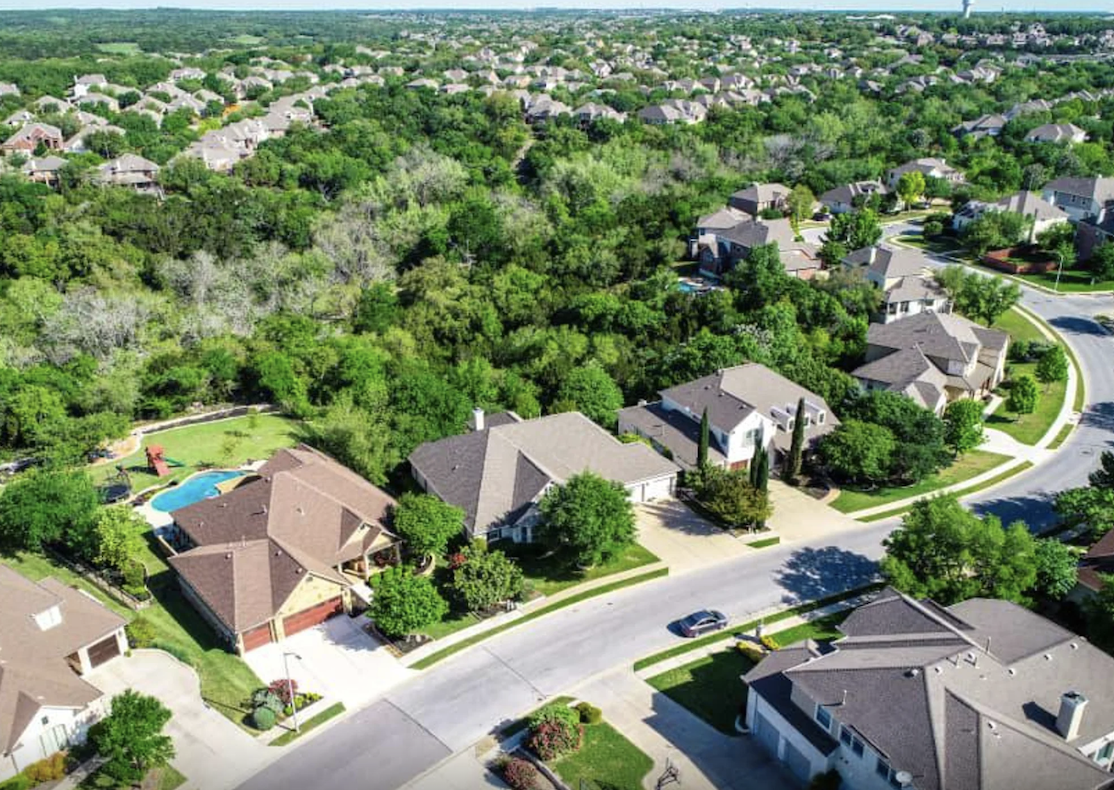 Pictured above: Aerial view of a Cedar Park neighborhood 2020
Cedar Park is currently the fastest growing Austin suburb. Since the large population surge following the 2020 pandemic, Cedar Park continues to see residents move in from all over the country. The 2023 population came in at just over 86,000 with an annually growth percentage of 3.44%.
Current Cedar Park residents report that top-rated schools, job opportunity, and cost of living are just a few of the many reasons they choose to call this area home. While the demand for homes in Cedar Park remains high, the housing market has slowed down enough to offer buyers who were previously on the fence about facing high home prices and multiple offer situations, a window of opportunity to shop options with more buying power than...