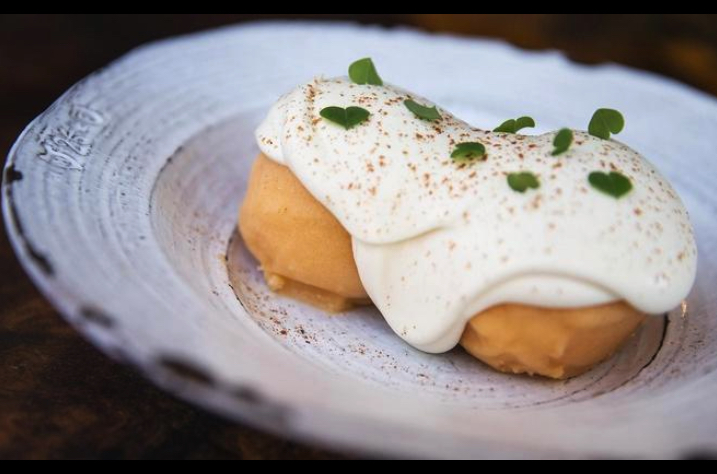 Kevin Fink will no longer be the only chef at Emmer & Rye and Hestia who has his own specially inscribed pressed white chef's coat framed for posterity.
Food & Wine magazine Tuesday named Emmer & Rye and Hestia chef-partner Tavel Bristol-Joseph one of the 10 Best New Chefs in America. If you've had the chef's cantaloupe sorbet with salted cream at Emmer & Rye, his playful take on a s'mores at Hestia or his Monster Cookie at Henbit, you understand why.
The Guyanese chef exhibits an elegant touch with his array of desserts, and the chef-partner has expanded his roles beyond pastry. Before dining rooms were ordered...