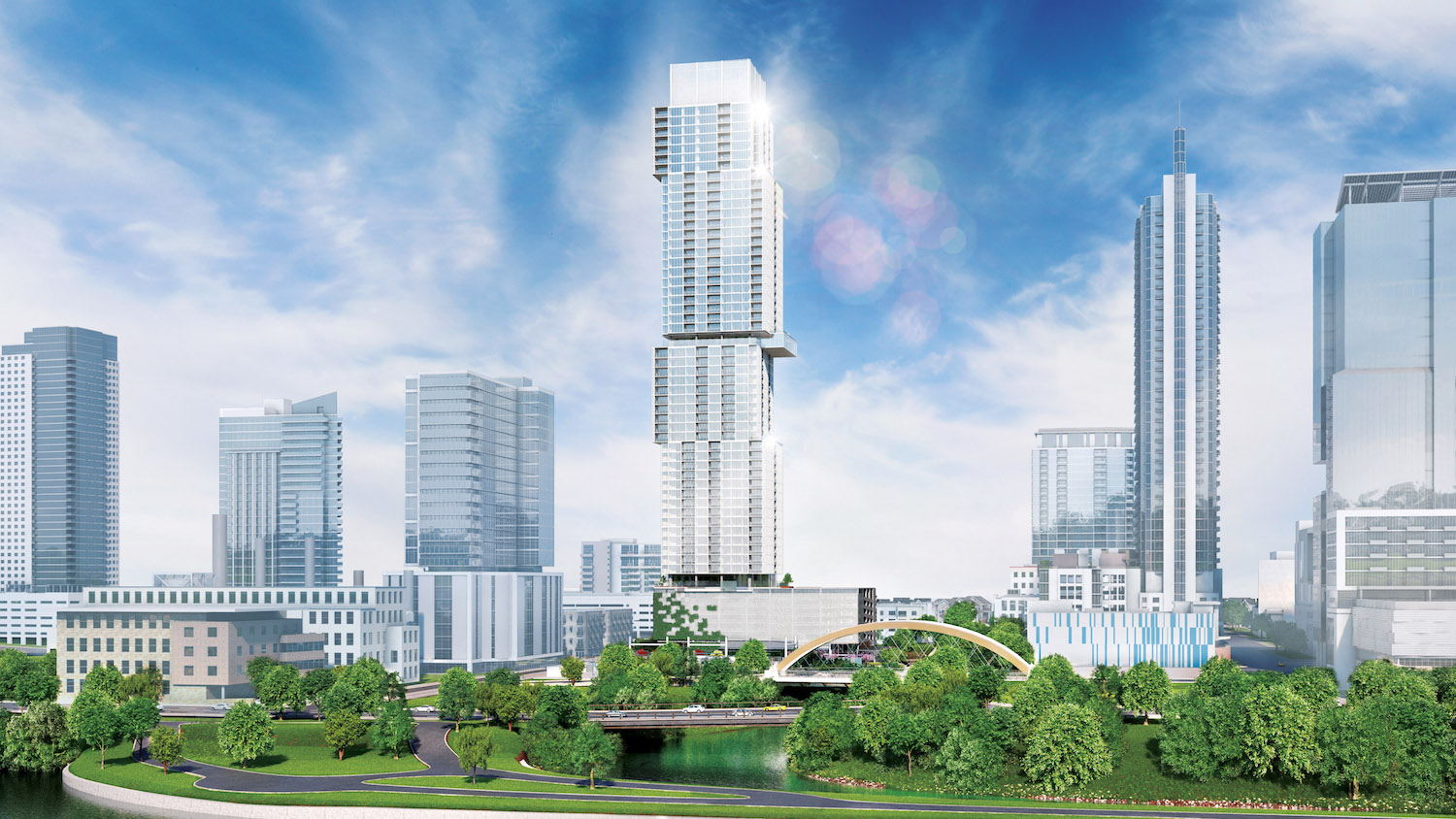 Pretty soon Austin my have their own "Empire State Building".
The topper on Austin's tallest building will soon add to the array of light displays illuminating the city's skyline.
Developers are in the process of ironing out the final touches, but "in the coming weeks" residents can expect to see the crown of the "Jenga tower" like they've never seen it before, CultureMap Austin reports.
At 58 stories and 685 feet, the Independent, also called the "Jenga tower," is currently Austin's tallest building. Upon completion, the appearance of the tower's crown was so hotly contested that one Austinite founded and led a ...