Best Spas in San Antonio
Posted by Shawn Culhane on Thursday, July 16, 2015 at 6:15 PM
By Shawn Culhane / July 16, 2015
Comment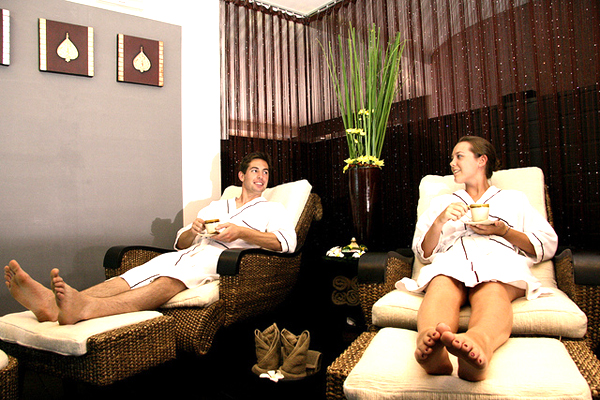 San Antonio provides plenty of places for the ultimate spa and relaxation stay. If you are the type of person that enjoys relaxing massage, here are few recommended spas available in San Antonio.
Windflower Spa-Hyatt Regency
Windflower Spa, which is in Hyatt Regency Hill Country Resort, is situated in an area of 300 acres surrounded by wildflowers and grassland. This place is a must go if you live in San Antonio and need to relax. You will experience the warm treatment of Texas hospitality throughout your spa session in Windflower Spa. It's easy to feel like you are at home here.
Along with the relaxing massage services offered by Windflow Spa, you will also get to enjoy the native Hill Country. Windflower Spa is suitable for groups after attending large events, such as business meetings or weddings. It's the perfect place to indulge in a relaxing massage.
JW Marriott San Antonio Hill Country Resort & Spa
JW Marriott San Antonio is a well-known place to stay in Texas and one of the largest and most exclusive spas in Texas. The Lantana Spa in JW Marriott San Antonio contains 30 treatment rooms including 2 couple suites equipped with fireplaces and two outdoor private rooms.
In addition, the Lantana Spa includes a private pool for those looking to enjoy a swim after a relaxing massage treatment. JW Marriott San Antonio also offers a fully equipped fitness center, 36-hole golf course and a water park for the kids.
Mokara Spa
You will need to pay a visit to Mokara Spa at least once to understand why it was well-received and named as the only Four-Star spa by Forbes Travel Guide. Mokara Spa, which is located in a 17,000 square foot area, offers luxury massage treatment from well-trained therapists. Even though the spa is smaller compared to the others, it features full facilities including 18 private treatment rooms, whirlpools, a steam room, a sauna and an outdoor rooftop café.
If you're looking for one of the best spas in San Antonio for complete relaxation, these are the top choices.