Best San Antonio Ghost Tours
Posted by Shawn Culhane on Wednesday, July 29, 2015 at 6:24 PM
By Shawn Culhane / July 29, 2015
Comment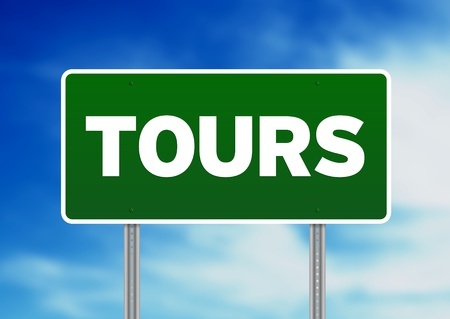 Did you know San Antonio has some exciting ghost tours that you can take part in? From the highly-rated Bad Wolf Ghost Tours to the Sisters Grimm Candlelight Ghost Tours, there are many companies offering top-rated ghost tours that feature a ton of knowledge, entertainment and a fun experience.
You can book your tickets and tour in advance which allows you to plan for an exciting weekend adventure or a night out when you know a group of friends are going to be coming to town. Here is a look at the top rated ghost tours in San Antonio and what they are like.
Sisters Grimm Candlelight Ghost Tours – 300 Alamo Plaza, San Antonio
The Sisters Grimm Candlelight Ghost Tours is a top-rated experience in town. They feature 2-3 hour tours between two unique options. Try tours featuring a mixture of culture, history, ghosts and even food. The Nightly Ghost Tour starts in front of the Alamo and takes you through the streets of San Antonio. Learn about the grim history of the city and its ancestors.
Another great tour option is their Dinner & Ghost Tour featuring dinner inside one of the country's most haunted hotels. You'll learn more about spots in the city that you may want to check out again another time and you'll be led by friendly and hilarious tour guides. Be prepared for a lot of walking, good food and creepy stories!
Bad Wolf Ghost Tours – In front of the Alamo, San Antonio
The Bad Wolf Ghost Tours is one of the highest rated ghost tour companies in San Antonio and regularly receives amazing reviews. You can journey through the city's past on a tour at sunset or one at night. Check out the 90-minute sunset tour in historic San Antonio along the River Walk where you'll walk around the perimeter of the original Alamo walls and experience the active paranormal area of downtown.
You'll even get an EMF detector to look for ghosts yourself. Then the Haunted Pub Crawl is a great way to learn about the history over drinks where you'll visit 4 haunted bars and get an EMF meter to look for ghosts. These tours are entertaining, quirky, fun and tour guides are full of knowledge.
Also be sure to check out The Alamo Ghost Hunt Tour, the Ghosts and Legends of San Antonio, the Ghost Tours at the Black Swan Inn and the SilverGhost Tours.