Best Places for Water Fun in Austin, TX
Posted by Shawn Culhane on Wednesday, August 2, 2017 at 2:31 PM
By Shawn Culhane / August 2, 2017
Comment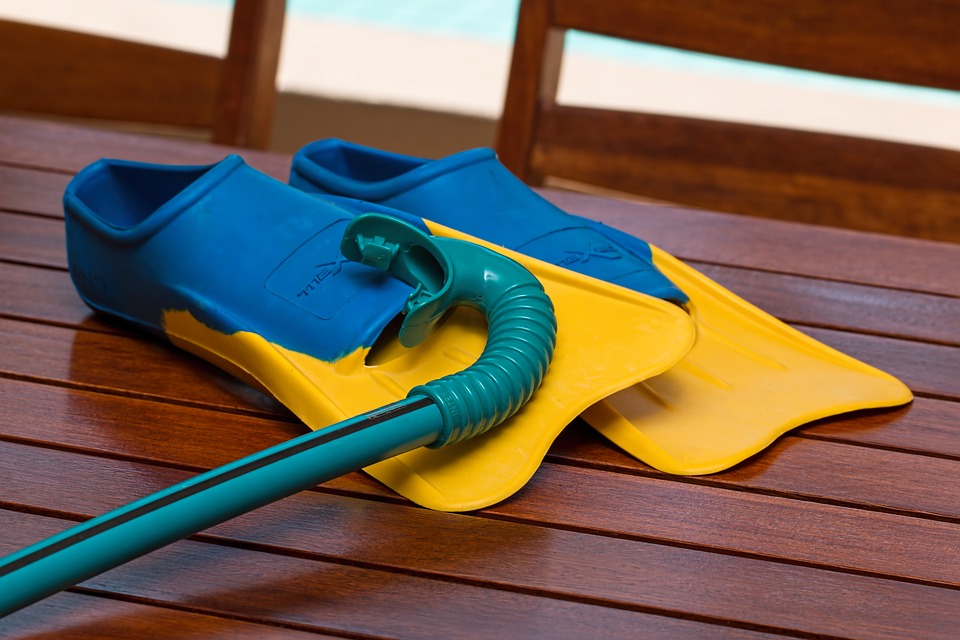 Looking for the best places to cool off this summer? Austin has you covered. There are some fun places to take the whole family for some water fun, whether you want to take a dip in the pool, hit a water park, or cool off at a splash pad.
Of course, Austin has secret swimming holes that you won't find anywhere else, as well as some amazing staycation options for water parks and amusement parks. Take a look at the best places for some fun in the water this summer in Austin.
Rock'N River Water Park – 3300 E Palm Valley Blvd, Round Rock
This summer, schedule some time in for a day at the Rock'N River Water Park. This is a must-do if you love water slides, lazy rivers, and food trucks. You'll find it at the Old Settler's Park just a short drive out of town and it only costs $10 for adults to get in, with lower costs for kids and seniors. It was recently expanded to offer even more for your money, including the lazy river, the rock climbing waterfall wall, a giant tipping water bucket, and several pools.
Barton Springs – 2201 Barton Springs Road, Austin
If you're looking for a more natural swimming option, you can't beat a day at the classic Barton Springs pool in Zilker Park. It's a 3-acre clear natural spring that is open all year remaining at 68 degrees. It's nice in that it features lifeguards on duty, a large shallow area, and even diving boards.
You'll find public restrooms available and it only costs $3 to get in for residents. Plan on paying for parking and be sure to check out special events like the "night to howl at the moon" or the hunting for Barton Spring Salamanders for the kids.
Free Pool options
Speaking of Austin swimming pools, you can find plenty of free pool options all over the area. When it comes to the north part of town, you can find free swimming options at Canyon Vista, Balcones, Kennemer, Brentwood, and Murchison. On the east part of town, check out options like Dottie Jordan, Montopolis, Parque Zarazoga, Rosewood, and much more.
South Austin can swim at Dove Springs, Big Stacy, and Little Stacy Wading, along with Gillis, Dick Nichols, and Dittmar. In west Austin you'll find Reed, Ramsey, and West Enfield, but beware that the Shipe & Shipe Wading Pools are closed this season for construction. Be sure to also check out municipal pools for a small charge, including Barton Springs, Deep Eddy, Mabel Davis, and Walnut Creek.
Hit the splash pad
For parents of little ones, you'll love cooling off at Austin's splash pads this summer. North Austin has an option at Bailey located at 1101 W 33rd Street, while East Austin can go to Bartholomew, Chestnut, or Lott. South Austin locals can go to Ricky Guerrero at 1100 Brodie Street, while West Austin can enjoy the splash pads at Clarksville, Pease, and Eastwoods.
Of course you can't miss a day at the Southwest Williamson County Regional Park's splash pad called Leander's Quarry, an unbelievable splash pad surrounded by natural rock and featuring everything from fountains to water cannons, a mini climbing wall, and even a sandbox.
Amusement Parks and Staycations
For something truly spectacular, you'll want to have some water fun at some attractions right around Austin. Spend a day at SeaWorld in San Antonio for everything from coasters to shows and their special waterpark area. The kids will love Six Flags Over Texas or Six Flags Fiesta Texas. You'll find Kiddie Acres right in Austin for all kinds of rides and water fun, as well as Morgan's Wonderland in San Antonio and ZDT's Amusement Park in Seguin to cater to the kids.
More natural swimming options
You can't enjoy fun in the water in Austin without hitting some of the Barton Creek Greenbelt stops. Check out public access points including Spyglass Access featuring a Tacodeli, hiking trails, and a place to swim or take a dip in the water at the Gus Fruh Access. You can also enjoy more stops like the Gaines Creek /Twin Falls Access.
Schlitterbahn New Braunfels – 400 N Liberty Ave, New Braunfels
Last but not least, be sure to plan a day at the park voted the World's Best Waterpark just two years ago: Schlitterbahn New Braunfels. This waterpark features beautiful views, an excellent value with multiple parks offered in one admission, thrill-seeking slides, and fun for those that want to sit back and relax. It's perfect for all ages whether it's the little ones that love a splash pad or mom that loves the lazy river. You'll be able to bring your own food, park for free, and find plenty of spots for shade.
When it comes to water fun around Austin, you can't beat all of these options. Be sure to check them out this summer!