Best Places for Indoor Fun in Austin
Posted by Shawn Culhane on Tuesday, October 24, 2017 at 11:00 AM
By Shawn Culhane / October 24, 2017
Comment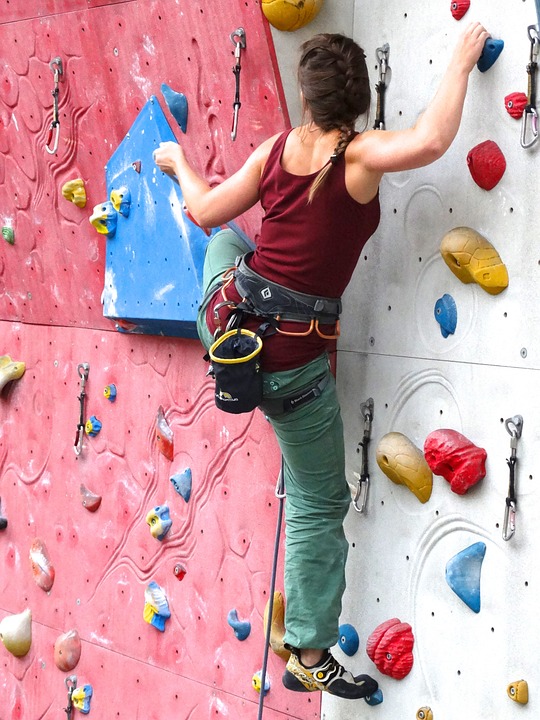 Do you find yourself dreading a rainy day in Austin? Where will you take the kids when the pool is closed and it's too rainy for one our beautiful swimming holes? Summer is over and your favorite park concerts are done of the season while the rain is preventing you from enjoying a beautiful walk in nature, a day at the playground, or a picnic by the lake.
The good news is that Austin has provided you with many excellent options for indoor fun that can turn a rainy day into one of the most memorable. Not only is this perfect for a rainy day this fall in Austin, but it's perfect during the gloomy winter months, when it's too hot in the summer, or when you need a break from being outside in the sun. Take a look at some of the exciting options for indoor fun right here in Austin.
Crux Climbing Center – 121 Pickle Road
If you don't want to be outside but you still want the family to get some exercise, be sure to visit Crux Climbing Center. It's an indoor dream for kids being an indoor climbing gym featuring all kinds of bouldering and ropes.
You don't have to be a good climber to try it out and they welcome all ages and abilities. You'll love a day at Crux where the kids can try something new, make some friends, and enjoy the youth spaces, while you try a fitness or yoga class for your own strength training.
Mt. Playmore – 13609 North IH 35
Located off of I-35 in the north part of Austin is the ever popular Mt. Playmore, known for being a top choice for hosting birthday parties and entertaining the kids for hours on end. It's a giant indoor playground for kids that offer everything from crawling to climbing, arcades to animals, and much more.
You can take all ages here because the older kids will love hitting the arcade and eating some delicious pizza, while the little ones will love the playscape and the Reptile Show. Don't worry parents; there are delicious and healthy alternatives at the café like hum wraps and salads. You can relax with a laptop in the lounge while the kids play for hours on end.
Urban Air Trampoline Park – 15407 Long Vista
If you haven't noticed by now, there are tons of way to get exercise even on a rainy day when you're stuck inside. Check out one of many indoor parks in town, such as Urban Air Adventure Park. It's similar to a trampoline park but it offers a full-service entertainment center with various attractions. You can get tickets for anything from open jump to fitness classes, and even specialty nights like teen night, family night, and dodgeball night.
Thinkery – 1830 Simond Avenue
Do you want to have some fun indoors but feel like the kids are learning something at the same time? Visit one of Austin's indoor museums like Thinkery, a children's museum in Austin based on bringing families together through science education. You'll get to play side by side through exhibits like the Spark Shop, the Kitchen Lab, and the Innovators' Workshop.
The Alamo Drafthouse Cinema – Various locations
Sometimes a good movie day is what your family needs. The Alamo Drafthouse features a special Alamo for All program on Tuesday mornings where you can enjoy a fun, family-friendly flick without worrying about the kids making too much noise. They turn the lights and sound up, all ages are allowed, and talking is allowed during the movie. Your kids will love the sing-along movies!
There is so much to do indoors around Austin, that even a stop by the library or a great restaurant can make a rainy day a special one. Don't miss out on some of these great opportunities around Austin when you need a day indoors!