Austin Tops the List of Places for Relocation
Posted by Shawn Culhane on Wednesday, April 20, 2016 at 5:17 PM
By Shawn Culhane / April 20, 2016
Comment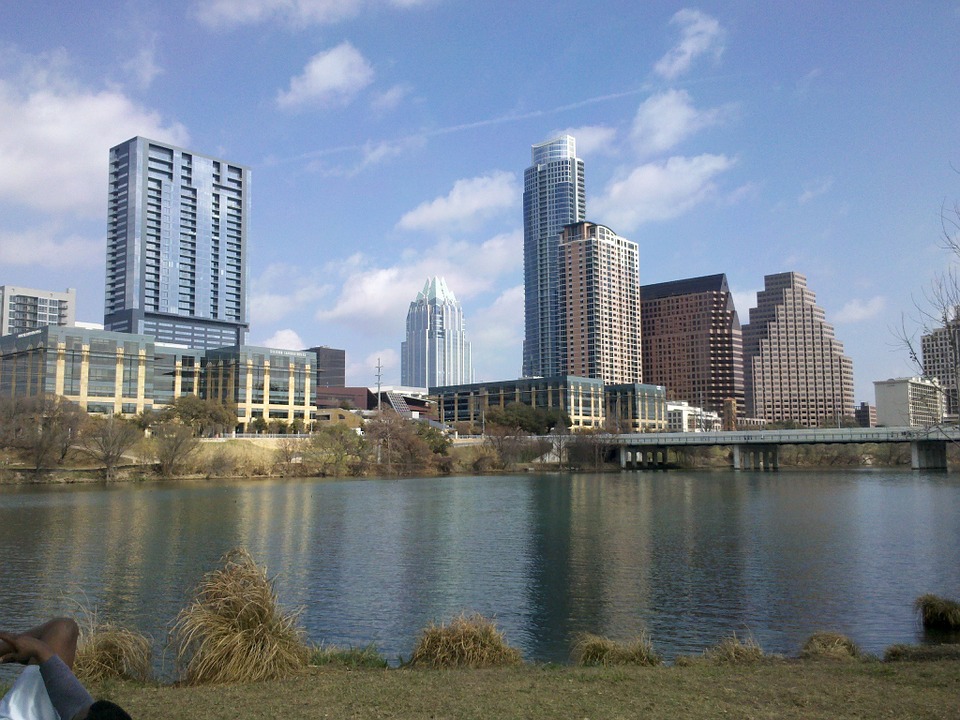 You may not have realized the popularity of Austin and how much traction that has gained making Austin the top place for relocation in the country. It's the most popular relocation destination by a landslide according to Bloomberg.com's latest census data.
After comparing cities like San Francisco, D.C., Los Angeles, and New York, Austin still topped the list, likely because Austin is more affordable and offers the big-city amenities you find in these popular locations while maintaining affordable housing options comparatively. While home values are increasing are in the area, it's still much less expensive than many other parts of the country. Take a look at what makes Austin the leader in relocation spots.
What is it about Austin?
The city of Austin is being recognized as the top relocation spot even compared to big cities like LA, San Francisco, Washington, D.C., and Greater New York. In fact, the Bloomberg report shows that Austin even beat the popular cities of Raleigh, NC and San Antonio–New Braunfels.
It was named the top relocation destination in the country due to its 5.4% population increase from domestic migration over the span of 2010 to 2013 while Raleigh saw a 3.7% increase and 3.2% increase for San Antonio-New Braunfels.
Those bigger cities didn't even make the list because they are actually losing residents due to too expensive of housing. This is surprising for these large cities that are actually historically high demand cities but also makes sense as less than one third of their homes are even affordable to the middle class.
Austin has not only seen an increase in median home values, but it's a less expensive to live in general compared to other parts of the country. You could get a home for a median price of $264k in 2015; still affordable even after a 9% increase from 2014 home averages. While most people actually spent closer to $334k, it's still considered a steal compared to other parts of the US.
Why are people leaving the large metros?
As appealing as big cities like exciting New York and dreamy San Francisco may be, many are starting to realize that you can avoid the unaffordable prices, the crime, and the chaos by living in great areas like Austin. It's the third-fastest growing city in the country with more new residents joining the area.
Austin is seeing more and more families with young children, immigrants, and college grads looking to call Austin home. Ironically, people are not only sick of big metros for their expense, chaos, crime, and overall just "too much" and choosing second-tier cities like Austin, they are also, in some cases, leaving the country for areas like Panama and Costa Rica. Most won't go that far though as you can't count on the internet and the bureaucracy would be a mess, making areas like Austin and Raleigh the perfect solution.
Before Austin, people would head west to areas like Seattle but now, Seattle is only the 16th on the list of population increases from 2010 to 2013. You'll also see popular destinations such as Denver taking the #4 spot, Nashville taking the #6 spot, and Houston taking the #9 spot.
With Austin constantly topping lists for the best cities for jobs and other demographic rankings, it's no surprise that it's growing more rapidly than others. At this point the only way to get cities like Chicago and New York to get back on the list would be to solve the issues of minimum wage jobs, mortgages being out of reach, and high taxes making it too expensive to live there.
Austin, once again, is proving just how popular of a place it is and why it's a great place to live.