Austin Nightlife: Live Music, Theater & More
Posted by Shawn Culhane on Monday, February 16, 2015 at 6:55 PM
By Shawn Culhane / February 16, 2015
Comment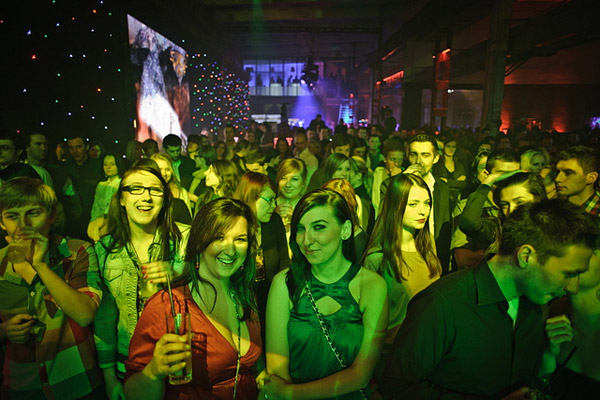 Austin, Texas is known for the music scene. With about 200 different venues features all types of music from blues to punk to country and more, there are regular shows just about every night.
There's more to Austin nightlife than just live music, however. If you want to catch a great show, it's easy to find one, but you can also enjoy plenty of other nightlife options. Here are some of the top places to go for Austin nightlife.
ACL Live at the Moody Theater: 310 West Willie Nelson Boulevard
If you want to catch a great live performance, this is the place to go. It's found downtown and is part of the thriving Austin live music scene throughout the year. The theater hosts performances from ZZ Top to Belle & Sebastian and everything in between.
Austin360 Amphitheater: 9201 Circuit of the Americas Boulevard
One of the newest spots to catch a world-class show is the open-air Austin theater found in the Circuit of the Americas. This 1,300-acre sports and entertainment complex can accommodate about 14,000 people with reserved seating for more than 6,500.
Saxon Pub:1320 South Lamar Boulevard
It's not hard to find the Saxon Pub. Just look for the large suit of armor out front and you will know you're in the right place. This club is family-run and provides all types of shows from singer-songwriters and more. There is a nightly cover, but you can enjoy a happy hour show free of charge.
Geisha Room: 422 Congress Avenue
This is a high end spot with some of the top drinks in the entire city. It's a very classy spot in Austin nightlife popular locales, and always provides quite the party. If you're looking for bottle service, this is the place for you.
Hangar Lounge: 318 Colorado Street
A retro airport lounge, Hangar Lounge is known as an upscale bar in the Warehouse District. It has a fantastic rooftop deck with views of the city.
Whether you love live music or you want to find a different type of bar, there are plenty of choices for Austin nightlife to meet your interests.