Austin Is Named Best City To Invest In Housing, By Forbes Magazine
Posted by Shawn Culhane on Tuesday, February 10, 2015 at 6:33 PM
By Shawn Culhane / February 10, 2015
Comment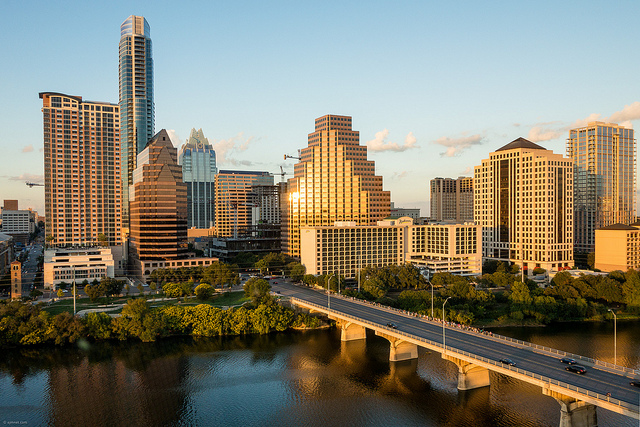 Out of the 105 US metro areas looked at by Forbes, Austin is named best city to invest in housing as the "#1 Best Buy City" in the country.
Austin is forecasted to perform quite well this year by Forbes, along with five other major cities in Texas.
The other Texas cities making the list include:
Houston at #3
Dallas at #5
San Antonio at #6
Fort Worth at #10
How did Forbes Come up with the List?
Forbes partnered with Local Market Monitor to come up with this list. LMM looked at the average income and the home prices in the areas to determine the most undervalued markets out of the 105 largest metropolitan areas.
With population growth of nearly 9% and jobs growth of 3.6%, we landed the top spot on the list, showcasing just another reason as to why Austin is the best city to live! The job growth here and the population growth surpass the national average by quite a bit.
What did LMM Report about Austin?
LMM looked at the Austin-Round Rock Metro area and reported the following statistics:
Population - 1,883,051
Job Growth - 3.6%
Unemployment Rate - 4.2%
Average Home Price - $261,923
Population growth from 2010 to 2013 - 8.9%
Annual price growth - 12%
Home Price/Rent Ratio 19
Over or Under priced by - 8%
The Austin population is expanding by 158 people every day and the job growth is quite rapid, as well. Even though the home prices are a little higher than the average income price, the city still made it to the top of the list.
While Austin is named best city to invest in housing, it was also named to the Top 25 Best-Performing Large Cities from the Milken Institute. The Austin-Round Rock-San Marcos area landed in the second place spot on this list, which looks at the jobs, wages and technology of each city.
By ranking in the second place spot, Austin became the most consistent city in the Top 5 in the history of the Milken Institute's Best Performing Cities list.