Attraction Spotlight: Zach Theatre In Austin
Posted by Shawn Culhane on Wednesday, March 25, 2015 at 5:50 PM
By Shawn Culhane / March 25, 2015
Comment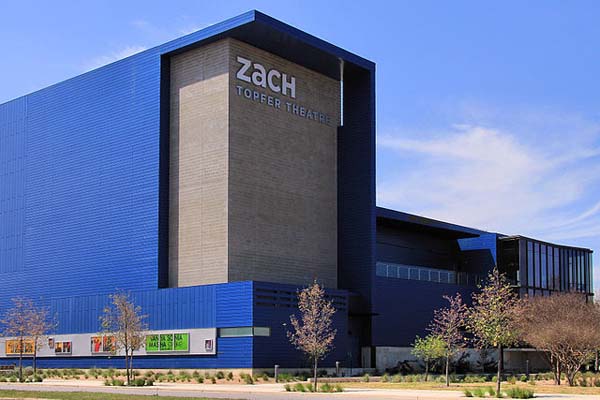 This historic facility was established in 1932, considered to be the oldest theatre company in Texas that has stayed in business consecutively. It is also one of the oldest theatre's across the nation.
Ran as a non-profit organization, this theatre provides creativity in a way that is inspirational and entertaining. Currently there are over 300 employees of the Zach Theatre in Austin, which includes actors, musicians and designers.
Each year, Ausitn's Zach Theatre puts on a variety of plays and musicals. These performances are produced and managed by Dave Steakley and Elisbeth Challener. The facility is visited by a stunning 115,000 people, and 50,000 are youth that are involved in the educational and outreach offerings, camps and classes hosted here.
The Zach Theatre box office is open Monday through Saturday from 12:00 pm to 7:00 pm. Tickets can be picked up at 202 South Lamar. The theatre also has an area that can be rented out for a variety of private or public hosted events.
Upcoming Events
All The Way – April 8th through May 10th. This play is a profile of Lyndon Baines Johnson's first year as President. All the way is written by award winning play-writer Robert Schenkkan.
Mothers and Sons – May 27th through June 21st. A story about a mothers journey to find out more about her dead son's life, and the harsh reality that she is faced with.
Sophisticated Ladies – July 15th through August 23rd. A look into the famous Cotton Club, and a tribute to Duke Ellington's hit records. You will experience an orchestra situated on the stage combined with elite jazz singers. Music includes hits like Mood Indigo, Take the A Train and It Don't Mean a Thing If You Ain't Got That Swing.
Zach Theatre in Austin is known to have some amazing performances, and you won't want to miss any of them. Get your tickets ahead of time before shows sell out.