Attraction Spotlight: LBJ Presidential Library In Austin
Posted by Shawn Culhane on Friday, February 27, 2015 at 7:12 PM
By Shawn Culhane / February 27, 2015
Comment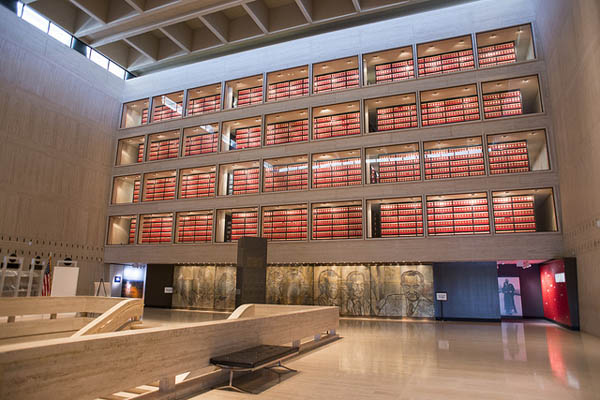 The LBJ Presidential Library is one of 13 Presidential Libraries in the National Archives and Records Administration. Here you'll find 45 million pages of documents regarding the career of Lyndon Baines Johnson and his associates.
The president wanted future generations to have the opportunity to learn about this period of history through the library made in his name. This is a "must see" Austin attraction that features unique exhibits like the interactive Vietnam War exhibit. Here you'll be able to hear telephone conversations of the president and to learn about legislation during this time.
Visiting the Library
The library has elevators for easy access, video presentations with closed captioned for the hearing impaired and even overnight accommodations in walking distance of the library. Parking can be found on the campus of the University of Texas off of Interstate 35.
To visit and soak up the Austin arts and culture here, admission is free for children and $8 for adults. Children 13-17 are $3 and there is a discount priced for seniors, retired military and students. Check out free admission days on certain holidays.
Touring Schedule
Group tours are available free of charge on weekdays to groups that make reservations. They last about 90 minutes. You can also tour the museum on a self-guided tour and groups will receive a special rate.
About The Exhibits
Check out the various galleries offered at the museum from The Vietnam Conflict to the Oval Office. The White House Years is an exhibit showcasing his time in presidency. The Oval Office exhibit is a reproduction of the way it looked while LBJ was in office.
There is also the presidential limousine on display, an exhibit on Vietnam, the Social Justice Gallery, The Legacy Gallery and an exhibit called November 22, 1963 discussing the day of assassination of JFK when LBJ became president.
Come visit the historical museum of the LBJ Presidential Library in Austin for a day of touring the exhibits, or attend one of the events that take place throughout the year.