Art Found at The McNay
Posted by Shawn Culhane on Tuesday, July 7, 2015 at 6:04 PM
By Shawn Culhane / July 7, 2015
Comment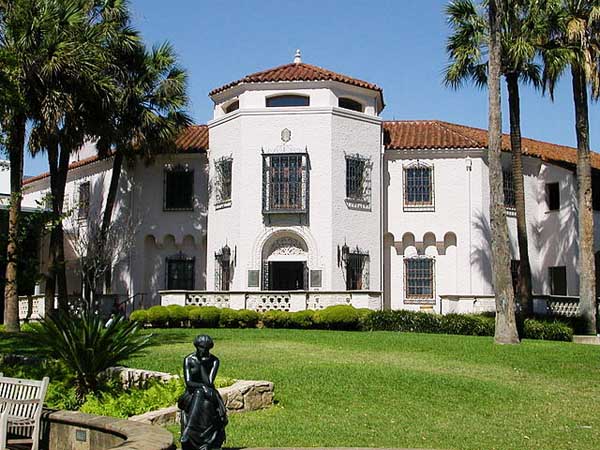 The McNay is your stop for engaging with the community to enjoy visual arts. The McNay Art Museum is located in San Antonio and was named after Marion Koogler McNay who founded it. It's actually the first museum of modern art in Texas and features a huge collection.
Find exhibits on the Art of New Mexico, prints and drawings in the Southeast and pieces of Medieval and Renaissance art. You can visit Tuesday through Sunday for a small fee or no charge if you become a member. Here is a look at the art you'll find at The McNay.
What to Expect
The McNay is located at 6000 North New Braunfels Avenue in San Antonio. It's only 5 miles from downtown San Antonio and can be reached by taxi, local VIA bus #8 or #14, car or by foot. You can visit on Sundays from noon until 5pm, Tuesday through Saturday as early as 10am with hours until 5pm Saturdays, 9pm Thursdays and 4pm Tuesday, Wednesday and Friday.
Admission is free for McNay Members and children under 13 years old. It will cost $5-$10 depending on if you are an adult, student with ID, senior or active military.
Exhibits
Book a tour for students, adults, audio tours or just take a self-guided tour through the museum. You'll see many great exhibits like the "Recycled, Repurposed, Reborn" taking place until September or Paul Villinski: Burst until July 26th. The museum features over 20,000 works of art since opening in 1950 with pieces including:
The exceptional Tobin Collection of Theatre Arts
Art of New Mexico
Medieval and Renaissance art
19th-21st century European and American sculptures, paintings and photographs
Jeanne and Irving Mathews Collection of Art Glass
One of the finest collections of drawings and prints in the Southwest
Along with visiting the many wonderful collections and exhibits, you can become member, volunteer, try public programs or ask about renting the facility for your wedding or special event.