A Guide To Vegetarian Restaurants In Austin
Posted by Shawn Culhane on Tuesday, March 10, 2015 at 5:31 PM
By Shawn Culhane / March 10, 2015
Comment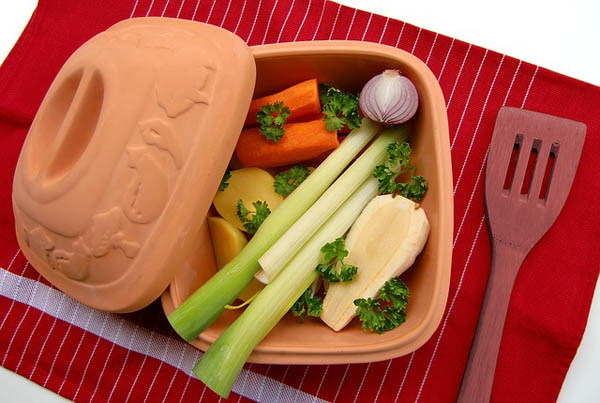 Finding a great place for veggie dishes doesn't have to be difficult. Whether you're a practicing vegetarian or just in the mood for something unique, there are plenty of vegetarian restaurants in Austin. Here are some of the top choices.
Counter Culture: 2337 E Cesar Chavez
This restaurant doesn't just serve typical vegetarian plates with just lettuce and a few other veggies. Instead, they provide plenty of high-quality ingredients mixed into some great dishes. Whether you want to try the Jackfruit BBQ, the Philly Seitan or one of the other signatures, Counter Culture is easily one of the best vegetarian restaurants in Austin.
Conscious Cravings: 1901 Rio Grande
This gourmet food tuck is a great choice for those in Austin to enjoy. They provide plenty of BBQ options, along with Black Bean sliders, Rosemary Fries and all types of other choices. Both vegan and vegetarian options are featured at this food truck which operates in a few locations throughout the city.
Koriente: 621 East 7th Street
Found in the middle of a beautiful garden, Koriente is also on the top of the list for good vegetarian food in Austin. With plenty of Asian fusion dishes without MSG, this is a great spot for vegetarians to enjoy. The sweet potato noodles and rice medallions provide the perfect choice for your next meal.
Mr. Natural: 1901 East Cesar Chavez
A simple and relaxing atmosphere makes this a great restaurant for all to enjoy. It has won many awards for the vegetarian food, along with the wheat-free, dairy-free and vegan options on the menu. Plenty of all natural ingredients are used in the Mexican-style entrees, along with the baked goods. There are three locations found throughout Austin and Mr. Natural is one of the top choices for both adults and kids.
These are just a few of the delicious vegetarian restaurants in Austin. No longer are you limited to just a side salad or a Boca burger. Try one of these and discover how delicious vegetarian entrees can really be.