2022 Interior Trends
Posted by Culhane Premier Properties on Tuesday, February 15, 2022 at 10:01 AM
By Culhane Premier Properties / February 15, 2022
Comment
Curious about what the newest 2022 design trends are? We've got you covered!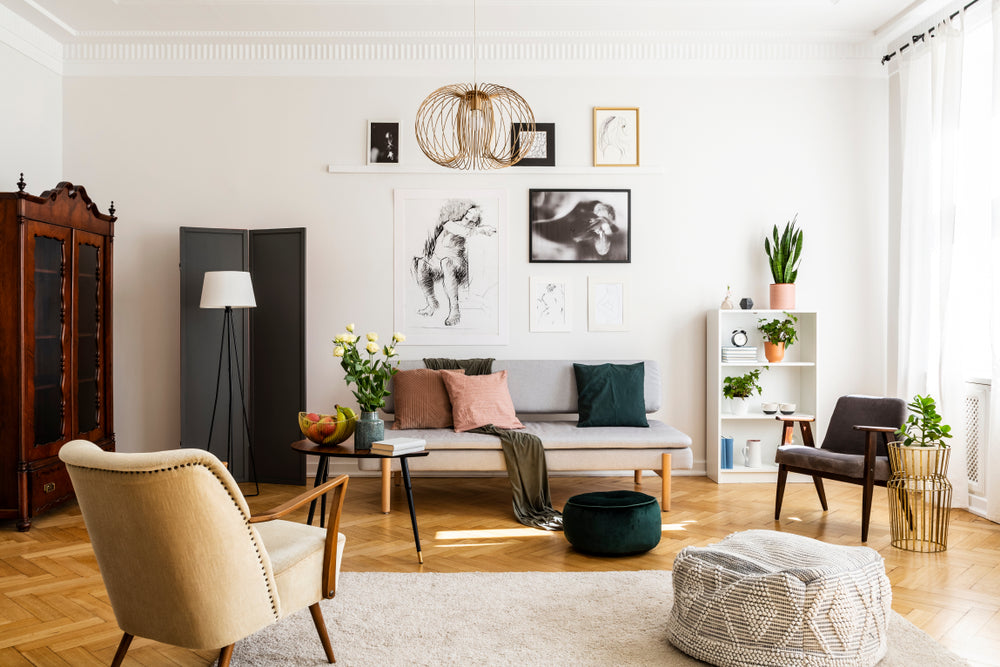 Color Psychology: yellow is the most optimistic hue, with orange and violet close behind. Red and black are generally a no-no for residential interiors, but green and blue can work if you want a more serene, thoughtful mood. For neutral spaces such as floors, walls and ceilings, be wary of brilliant white, which can be sterile; instead favor off-white, ivory or dove grey.
Add Optimistic Flourishes with upbeat art, bold photography, statues, books or even inspirational quotes in 3D or 2D text by your favorite author, leader or singer
Maximize natural light by removing anything that blocks light and using transparent/thin drapes
"Zoom room": Open-plan homes look gorgeous in magazine photoshoots, but they're wholly unsuitable for those who work from home, especially if you have a family. A zoom room needs a good background, strong lighting, and acoustic privacy.
Vintage Vibes: There's a certain comfort in reconnecting with our childhood, hence the residential retro revival. Subtle vintage accents can add real character. Consider a vinyl record player, a Pac-Man arcade machine or some retro geometry in art.


Click here for 2022 design trends from Vogue.