10 Ways to Beat the Summer Heat in Austin
Posted by Culhane Premier Properties on Tuesday, July 11, 2023 at 2:53:54 PM
By Culhane Premier Properties / July 11, 2023
Comment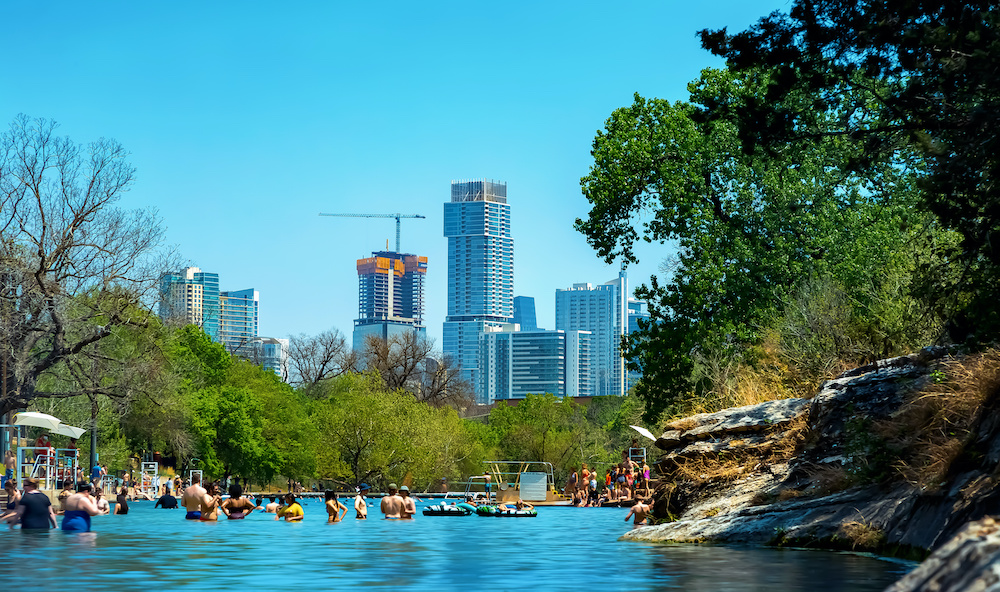 1. Barton Springs Pool: Take a dip in the natural spring-fed Barton Springs Pool, a popular spot to cool off and swim. The water remains refreshingly cool throughout the year.
2. Hamilton Pool Preserve: Visit Hamilton Pool Preserve, a scenic natural pool formed by a collapsed grotto. Enjoy the picturesque surroundings, swim in the cool waters, and relax in the shade.
3. Lady Bird Lake: Rent a kayak, canoe, or paddleboard and explore Lady Bird Lake, a peaceful reservoir located in the heart of Austin. You can enjoy water activities while staying cool.
4. Inner Space Cavern: Explore the fascinating Inner Space Cavern, an underground cave system near Austin. The caves provide a cool and otherworldly experience away from the heat.
5. Visit Museums and Art Galleries: Austin boasts numerous museums and art galleries with air-conditioned spaces. Visit the Blanton Museum of Art, Bullock Texas State History Museum, or The Contemporary Austin to enjoy some culture and escape the heat.
6. Catch a Movie: Head to one of Austin's many movie theaters and enjoy the latest releases in a cool, air-conditioned environment. The Alamo Drafthouse Cinema is a popular choice that combines movies with food and drinks.
7. Go Indoor Rock Climbing: Beat the heat by trying indoor rock climbing at one of Austin's climbing gyms. It's a fun and challenging activity that keeps you active while staying cool.
8. Take a Brewery or Distillery Tour: Austin has a vibrant craft beer and spirits scene. Take a guided tour of a local brewery or distillery to learn about the brewing/distilling process and sample some refreshing beverages.
9. Explore Austin's Food Scene: Enjoy the city's diverse culinary offerings by visiting restaurants, food trucks, and local markets. Austin is known for its delicious Tex-Mex, barbecue, and innovative cuisine.
10. Visit the Bullock Texas State History Museum: Discover Texas history and culture at the Bullock Texas State History Museum. Explore the exhibits, learn about the state's past, and enjoy the air-conditioned comfort.
Remember to stay hydrated and wear your sunscreen!