10 Unique Downtown Austin Condos & Lofts
Posted by Shawn Culhane on Wednesday, February 11, 2015 at 6:39 PM
By Shawn Culhane / February 11, 2015
Comment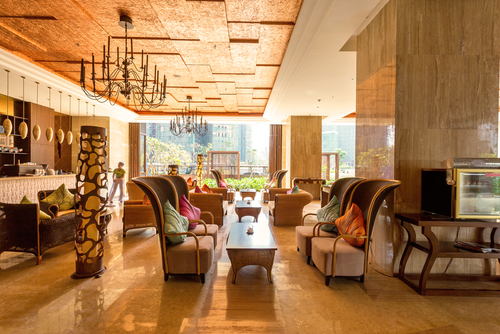 With our fun and fabulous city, and its eclectic eateries, theaters, dance halls, live music, arts and social scenes it's little wonder the downtown Austin condo market is thriving. And following in step with our distinct city, the condos and lofts available for buyers are as creative and one-of-a-kind as our neighborhoods.
If you're on the lookout to buy a condo in Austin, we've helped compile a list of ten residences that offer something a little different. From luxury high rises to affordable lofts, each of the unique downtown Austin condos and lofts on the list—in no particular order—provide residents with singular amenities in the heart of the city.
Start looking for downtown Austin condos and lofts with our customized search that will enable you to choose from special features, number of rooms, budget and more. For unlimited access to our website register with us.
10. The Railyard Lofts
Located on 4th Street in downtown, these condos aren't only cool to look at. Low HOA fees include trash disposal, and water service, free wireless internet and cable. A community swimming pool is also available, and all residents enjoy automatic membership in the Downtown Austin Neighborhood Association. This organization hosts a variety of socials, education seminars and more, at generally no-cost to members.
9. W Austin Residences
This hotel/condo building is home to the Austin City Limits Live at the Moody Theater. Located in the Second Street District of downtown, this building offers social amenities as part and parcel of its convenient lifestyle. Residents revel in an on-site spa, underwater lit pool, lounge, business center, pet services, personal concierge services and state-of-the-art workout room. Interior units also offer remote solar shades, integrated touch screen sound systems.
8. Towers of Town Lake Condos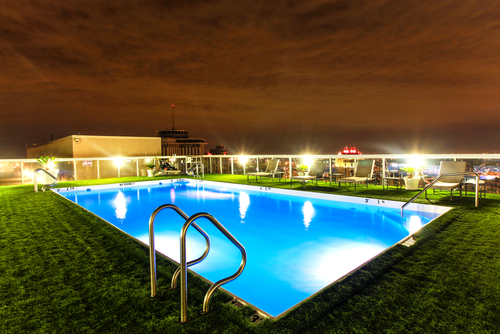 Adjacent to the hiking trails of Town Lake's edge, this downtown high rise boasts a wealth of amenities to residents including a piano room, study, laundry service, racquetball and basketball courts, weight room, games room and more. The building also has 24-hour concierge services, gated parking and a very chic lounge, as well as two pools; one indoor and one outdoors amidst a tropical paradise landscape.
7. Spring Condos
Spring Condos is a funky mixed-use building in Market District, that offer wrap-around living and dining areas with additional space for lounge or office rooms. Residents can pick between fully furnished to new suites, and building amenities include an elegant rooftop pool and outdoor grilling area. Club space inside includes a lounge and a dining room. A gym is on hand as well, along with convenient guest suites for visitors.
6. Saltillo Lofts
These super cool downtown Austin lofts are across from Plaza Saltillo, for convenient access to a host of arts, culture and market events. The units here have been featured in modern design and architecture magazines and were awarded a "Stewardship Award" for its design, and three starts for their green building practices. These include low-e windows and large window overhangs. The mixed-use space on the first floor offer commercial/retail condos, and local artisan boutiques that also pops up in publications.
5. Four Seasons Condos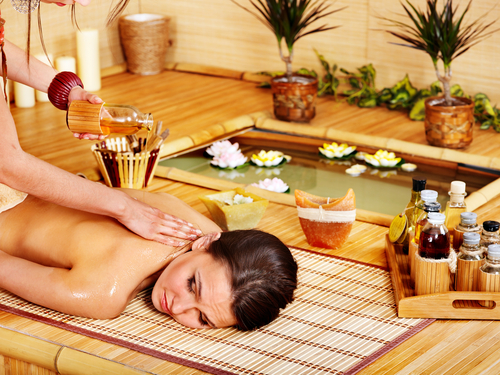 Glamour is on hand at San Jacinto Blvd, with the Four Seasons Residences that offer prestige and panache with their global amenities. Gain access to the hotel's spa and concierge features as well as a private gym, pool, library and business center for residents. In home catering? Check. International hotel room reservations? Check. You can also take advantage of the high-end vacation rentals available around the world from the hotel's 360 degree services.
4. Barton Place Condos
Nestled in on Barton Springs Rd, the Barton Place Condos offer a fitness center, yoga studio and more. This is also a three-star green building with energy saving features for residents of these downtown Austin condos. Virtual concierge services, a pool and lounge, and creative and comfy outdoor living spaces are all on hand here. There's a community garden and a recycling program here as well for its active and involved residents.
3. Brown Building Lofts
What was once a historic building for well-known local politicians is now a stylish mid-rise condo residence and mixed-use space centrally located on 8th and Colorado. Residences here come with a rooftop terrace for social gatherings, as well as a fitness room, but another amenity stems from its certification as a historic site. Through a tax abatement program, residents here enjoy a savings on their property taxes.
2. East Village Lofts
These chic loft spaces on East 11th offer more mixed-use convenience for residents in downtown Austin. Enjoy retail and and offices on the ground floor while private patios here feature vibrant and creative red-highlighted architectural designs. Energy efficiency has been incorporated into this three star green building, and offers amenities from a rooftop deck to yoga studio, deep tissue massage therapy, wellness shop, and wine bar down stairs.
1. Plaza On Republic Square Lofts
These prime lofts in the heart of the Warehouse District offer four star green building practices and standout interior amenities from a sparkling rooftop pool and luxury terrace, fitness gym, lobby lounge and the added bonus of security systems within each unit. Ground floor retail and commercial space offers further convenience, while dramatic residence spaces make for great "wow" factors.
Ready to start looking closer at Austin condos and lofts? Let us know, we can take you on a tour of your favorites and fill you in on this local market, and what you need to know as a buyer. Email us or call us at: 512-686-3862.